One Stop Tiling In Singapore For Your Home Makeover.
We provide tiling in Singapore for your flooring, kitchen and toilet renovation. Get valuable ideas such as which tile to choose, budget your cost and discover packages to save your money!
"they are the best contractor for tiling in Singapore and I highly recommended."- Mr Tan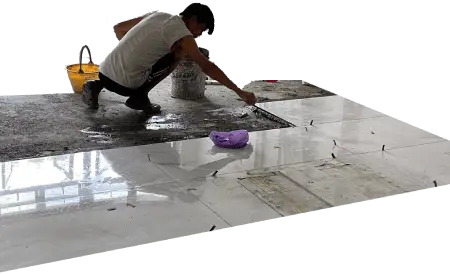 Our Tiling Services
Flooring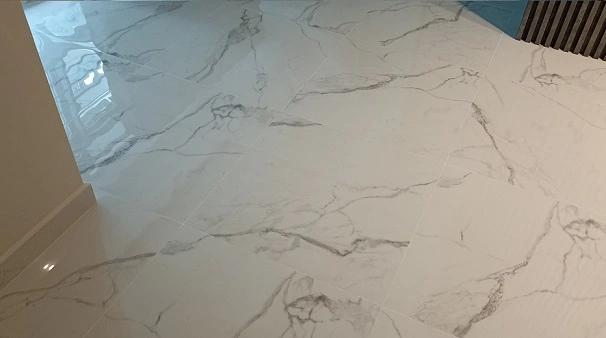 Full suite of floor tiling services from floor hacking to cement screeding, preparing your space for a transformation.
Explore our diverse flooring guide including ceramic, homogeneous and vinyl tiles, each suitable for different environments and preferences.
We'll guide you to balance budget, durability, maintenance, and aesthetics for the perfect floor. Embark on your flooring journey with us.
---
Kitchen Tiling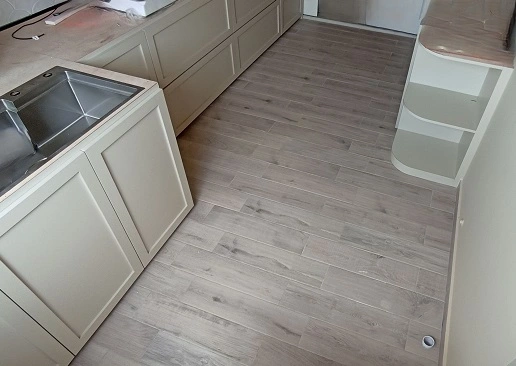 Providing you with comprehensive kitchen tiling services, guiding through the process from measurements to the selection of durable and stylish tiles.
Our transparent cost estimates considers all factors to avoid you with unforeseen expenses.
Beyond that, we provide kitchen backsplashes and concrete sink supports. By incorporating a myriad of ideas and maintenance advice, we transform your kitchen into a unique, stylish, and functional space that truly represents you.
---
Toilet Renovation Services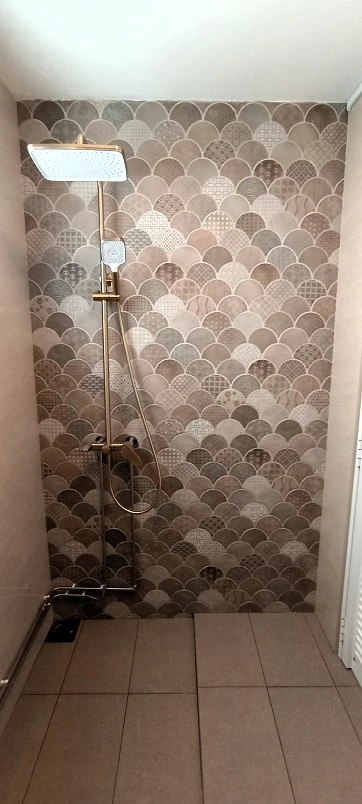 Tailored bathroom renovation services that covers initial consultation to project completion with transparent cost estimates. We offer a range of renovation styles, from modern minimalism to luxurious spa-like retreats.
Find out toilet packages, from basic updates to full makeovers, accommodating various budgets. Our professional team listens and translates your vision into reality, making us a preferred choice for bathroom renovations in Singapore.
---
Tiling Repair Services
Our extensive tile repair service tackles all types of tile damages, from minor chips to major cracks, employing our deep knowledge for efficient, durable repairs. We address common damages like surface chips, corner and deep cracks, and 'popped up' tiles, diagnosing causes and providing targeted fixes.
We offer essential grout repair services to maintain tile integrity and resolve waterproofing and leakage issues, expertly identifying problems and implementing solutions for a leak-free space. Our services are comprehensive and aimed at restoring both the aesthetics and functionality of your space.
Quality Tiling Singapore Homeowners Love
We take pride in our reputation for tiling Singapore's homes and businesses making sure each of them are hassle free and always taking budget into consideration.
With more than 15 years experience, we are able to tell your tiling costs upfront.
Experience
Choice of tiles
Discounts
Packages
Testimonials
Hear from our happy customers
" I had my whole house tiling with them for my 4 room flat. At first, I was reluctant because it's not easy to get contractors that are good at tiling in Singapore. It's unlike the 90s. Thanks to Mr. Bill, he assured me and arrange for a visit after asking permission from the site he's working on. After I saw the workmanship, I did not have any second thought and engaged them. From start to the end, everything was smooth. The tiler (Mr. Kwang) really did a fantastic and neat job. I have to say they are the best contractor for tiling in Singapore and I highly recommended. "
"Thank you to your company and all individuals involved for the outstanding job done to our home a year ago. Why now I decided to write this review? Well, I had to make sure after sale services were met. And you definitely nailed it! The flooring tiling workmanship was really on point. Also responding quickly to fix and problems after the jobs were completed. For anyone looking to do tiling in Singapore, I vouch for them!"
Find Out Your Project Pricing Now
What's the estimated cost of tiling works in Singapore?
It depends on the area, type of tiles you choose and tiling installation cost.
Tiles can range from $2 to above $10 per square foot. However, if you're not doing anything fancy you should be looking at an average of $3.50 – $4.50.
Next, raw materials and average cost of tilers in Singapore adds up to $7-$7.5-for tiles up to 60cm by 60cm. Take note, for marble or granite flooring, this can go above $10 per square foot.
You may consult us for a quick costing information to help you make the right decision.
Where can I choose tiles in Singapore?
There are many showrooms that you can go to in Singapore. We would recommend Hafary or Soon Bee Huat as they have wide range of tiles for you to choose from. You may start to browse through their gallery for ideas or plan to meet us there and discuss further.
What kind of projects do you handle?
We are proficient in a range of projects, from residential to commercial. For top-quality tiling in Singapore homeowners and businesses rely on our expertise and dedication to excellence.
Why should I choose your tiling services?
When it comes to tiling in Singapore, residents trust us for our commitment to delivering superior quality, exceptional customer service, and unbeatable value for money. You may request to view our past tiling works after we get permission from past homeowners.
How long does a typical tiling project take?
The duration of a tiling project can vary based on several factors. Rest assured, as a leading name in tiling Singapore HDB, private properties and businesses, we strive to complete our work efficiently without compromising on quality.
How do I care for my newly tiled surfaces?
Each type of tile may have specific care instructions, but generally, regular cleaning with mild soap and water is recommended. As experts in tiling Singapore's properties, we'll provide you with detailed care instructions for your specific type of tile.