The Ultimate Toilet Bowl Guide.
Discover to choose the perfect toilet bowl with our comprehensive guide and expert services. We simplify the process of selection and installation, right here in Singapore.
"They not only helped me choose a toilet bowl within my budget, but their installation service also super efficient"- Mr Eng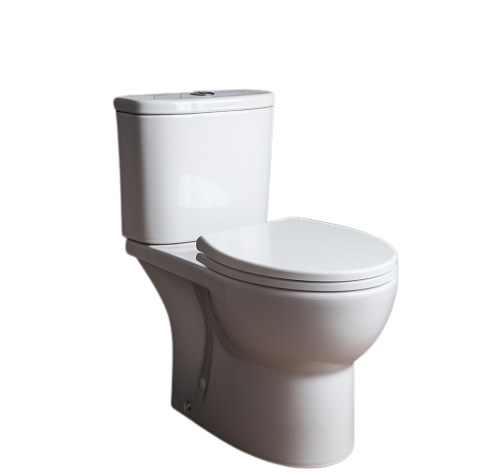 In the realm of bathroom renovations, the selection of the right toilet bowl is an essential decision often overlooked. This guide will walk you through everything you need to know about choosing and buying the perfect toilet bowl in Singapore.
Significance of Toilet Bowl Design
Toilet bowl designs are far from one-size-fits-all. From one-piece and two-piece designs to wall-hung variants, each type serves specific functional and aesthetic purposes. The right design can effortlessly enhance the overall appeal of your bathroom. Before committing to a design, consider the available space, your budget, and personal style preferences to ensure a harmonious fit.
Price Considerations for Toilet Bowl in Singapore
The price of a toilet bowl in Singapore can greatly vary depending on the brand, design, and additional features. A basic model might start around $100, while luxury models can easily cost over $1000. Opting for 'cheap toilet bowls in Singapore' doesn't mean you have to compromise on quality. Research and compare prices to find affordable options that don't skimp on durability or functionality. Our team can help you navigate various brands and designs, ensuring you find a high-quality, affordable toilet bowl that meets your needs.
Where to Buy Toilet Bowls in Singapore
Singapore boasts a wide variety of physical and online stores where you can buy your perfect toilet bowl. Whether you're looking for an affordable model or a high-end design you can either go through Google shopping to compare toilet bowl prices or stores like MyShowroom, Bathroom Warehouse, and online platforms such as Lazada and Shopee offers many options.
With our extensive network of suppliers and manufacturers, we can direct you to the best physical and online stores that offer top-quality toilet bowls in Singapore. Whether you're on the lookout for a high-end design or an affordable model, we have you covered.
Exploring Coloured Toilet Bowls
If you're looking to make a bold statement, consider coloured toilet bowls. They can instantly uplift your bathroom's aesthetics, offering a unique touch. While white remains a classic choice, stores in Singapore offer a range of coloured options, from sleek black to calming pastel hues, to match your style.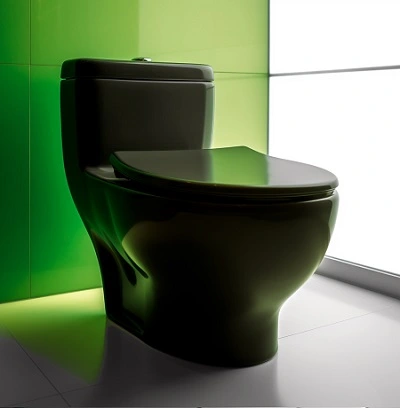 Installing and Replacing Your Toilet Bowl
Whether you are looking for a new toilet bowl with installation or a toilet bowl replacement, our team of specialist is here to assist you.
We will assess your bathroom's layout and plumbing and guide you through selecting the correct toilet bowl design that complements your space and fits your budget. Next, we will install ensuring all components are properly fitted and function as intended.
If you're looking to replace an existing toilet bowl, we offer comprehensive services to make the process stress-free. Our team handles everything from the safe removal of your old toilet bowl to the professional installation of the new one. We aim to deliver a service that not only meets but exceeds your expectations.
Your Bathroom Deserves The Best
Don't compromise on quality when it comes to one of the most essential aspects of your bathroom. Trust our team of professionals to help you select and install the perfect toilet bowl that aligns with your design preferences, functional needs, and budget. Reach out to us today for a free consultation. Let's turn your vision for a dream bathroom into reality!
Testimonials
Hear from our happy customers
"First-class service! They not only helped me choose a toilet bowl within my budget, but their installation service also super efficient. Highly recommend their services for anyone looking for toilet bowl options in Singapore!"
"They provided great advice on different toilet bowl designs and even guided us to some affordable shops. Plus, their installation service was fast and neat. Really happy we chose them for our bathroom!"
Start your bathroom transformation today.
Frequently Asked Questions
What's the average HDB toilet bowl price in Singapore?
Standard HDB toilet bowl prices in Singapore can vary significantly based on the brand, design, and special features. A basic model might start around $100, while more high-end models can run into the thousands.
Where can I find cheap toilet bowl options in Singapore without sacrificing quality?
Several retailers in Singapore offer affordable yet quality toilet bowls. It's important to compare prices and check customer reviews before making a purchase.
What are some trendy toilet bowl designs available in Singapore?
Toilet bowl designs in Singapore range from traditional to contemporary, including wall-mounted models, one-piece designs, and high-tech options with features like automatic flushing and heated seats.
Where can I buy a coloured toilet bowl in Singapore?
Many retailers in Singapore offer coloured toilet bowls. You can find them in hues ranging from classic white to unique colours like black, grey, or even pastels, depending on the retailer.
What is toilet bowl installation vs replacement?
Toilet bowl installation involves several steps, including preparing the installation area, setting up the new toilet bowl, and ensuring it's functioning properly. It's often recommended to hire a professional to ensure a correct and hassle-free installation.
Toilet bowl replacement usually involves removing the old unit, preparing the area, and installing the new one. It's a process best handled by a professional contractor to ensure correct installation and prevent potential issues. Some vendors offer a package deal that includes the toilet bowl with installation.